WHO WE ARE
About Us
Fields of Wheat is an Israeli Messianic organization committed to developing a national equipping center in the Galilee that will serve as a gathering place for the congregations of Israel and as a camp and conference center for both Jewish and Arab believers to meet, fellowship, learn, and worship together. 
Fields of Wheat is committed to unify, edify, train and restore the body of believers in Israel by hosting God's presence and equipping His children to bear good fruit in the name of Yeshua.
Fields of Wheat will be unique as a ministry that has indigenous ownership and leadership. The camp and conference center facilities will serve the national Body of Messiah in Israel (Jewish and Arab congregations).
Harvesters' House will be:
Where believers in Yeshua can gather together in a warm, welcoming atmosphere, fostering healthy relationships and unity with one another.
That provides opportunities for prayer, worship, teaching, and service.
To build the body of believers in Israel, and its leadership, through classes, mentoring, discipleship, and practical ministry opportunities.
Individuals impacted by Fields of Wheat will experience:
A deeper connection to the Word of God

A renewed sense of God's presence

A clearer understanding of God's purpose
A stronger sense of connection to
 Yeshua, one another, and the national
 community of believers

Personal restoration that will result in
 renewed minds, deepened
 commitment, and spiritual refreshing
 through the power and presence of
 the Holy Spirit
Eitan & Connie Shishkoff
Eitan Shishkoff and his wife Connie came to faith in Yeshua in 1972 while farming as hippies in the high mountains of the western USA.  The Messiah restored their Jewish heritage and they served on the Beth Messiah Maryland leadership team from 1982-1992.  In 1992 the Shishkoff family made aliyah, settling in the Haifa Bay area of Israel, where Eitan founded Tents of Mercy (Ohalei Rachamim) as a Hebrew-speaking Messianic community and humanitarian aid center. Tents of Mercy has grown to a network of five inter-related congregations.
Eitan also serves as founding director of "Katzir" (Harvest), a national equipping ministry for Israeli Messianic teens, serving over 40 local congregations. These youth events led him to envision "Fields of Wheat," a soon-to-be-established national equipping center. To be located in northern Israel, the center will host the Jewish and Arab believers of Israel through camps, conferences, retreats, and celebrations.
He has authored two books: "What About Us? The end-time calling of Gentiles in Israel's revival" and "With All Your Heart," a manual for living life to the full. In Eitan and Connie's 5 decades of marriage they've been blessed with 4 children and 11 grandchildren.
*All donations made to Eitan and Connie will be processed through Tents of Mercy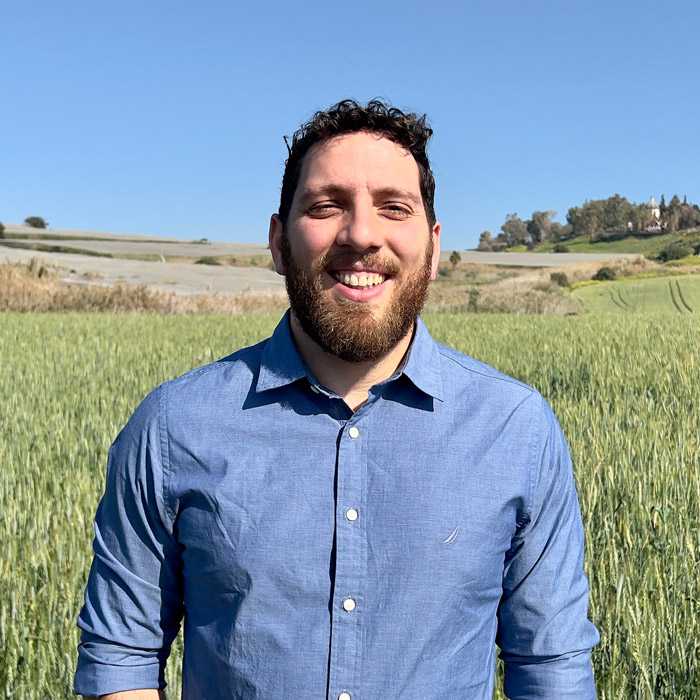 Joel & Teresa Jelski
Joel is a native Israeli believer, and his wife Teresa is from Mexico. After serving three years in the Israeli Defense Forces, Joel went into full time ministry in 2012. Joel and Teresa met in their congregation, Ahavat Yeshua in 2011, and were married in 2013. They have one son, Boaz. Joel served for over five years in the Succat Hallel House of Prayer in Jerusalem, and served as youth leader in Ahavat Yeshua for over four years.
In 2017 God called them to move to the Galilee to Join Eitan Shishkoff and become part of the team of FOW. Joel serves as director of Fields of Wheat and the Katzir (Harvest) youth camps.
Joel and Teresa desire to see their generation pursue the presence of God in unity (Jew and Arab), walk in the power of the Holy Spirit and be emissaries of his kingdom in Israel and the Nations. Their heart is to father young people into their identity and calling in God, raising up laborers for the harvest in Israel and the Nations.
Cody & Liat Archer
Cody Archer was born and raised in Alberta, Canada. After serving with YWAM (Youth With A Mission) in California for 4.5 years, he felt called to Israel in 2010 where he met and married his wife Liat in 2011. He spent two years studying Hebrew before joining the ministry - Revive Israel, where he led the international media team for six years and one year as the international director.

Liat was born and raised in Israel. After serving in the army and feeling far from God, she encountered Yeshua's love and made drastic changes in her life. She attended a discipleship school at Revive Israel and later joined the Revive Israel team, serving in media and prophetic worship.
From 2013-2019 Cody and Liat served as deacons and lead the youth group in the Hebrew speaking congregation - Ahavat Yeshua – in the city center of Jerusalem.
In 2020 they felt God's call to leave the Jerusalem area and move to the Golan Heights to serve under Eitan Shishkoff in the ministry, Fields of Wheat. They are active in sharing the gospel, discipleship, and building up the body of Messiah. They are passionate about living in community, raising up the next generation, and long to see revival in Israel and the nations. They live near the Sea of Galilee with their four children.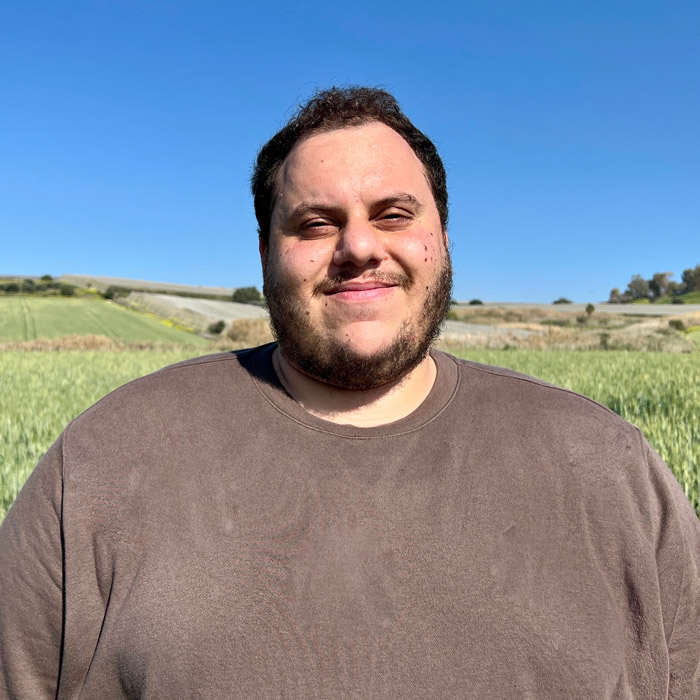 Ruby Bishia
Ruby was born and raised in Israel in an Arab Christian family. His mother was a founding member of the first Messianic elementary school in Israel. This brought the family to live in Tiberias, a Jewish town.
.
Growing up as an Arab among mostly Jewish people wasn't always easy,
but Ruby believes that it gave him a unique view of both peoples. This has helped him pursue what God called him to be—a bridge between the two nations.
Although Ruby knew God was calling him to ministry as a vocation, it was difficult for him to accept at first. He pursued a job in an Israeli startup and, in his spare time, volunteered as youth leader in his local congregation. We have grown to greatly love and appreciate Ruby during the four years he has volunteered faithfully as part of our Katzir National Youth ministry team.
As he wrestled with God's larger calling, the Lord spoke to him through the book of Lamentations 1:9 "Jerusalem…did not consider her destiny." He realized that only through finding his identity in Messiah he was able to come to terms with his own identity and finally embraced God's destiny for his life.
Having Egyptian heritage through his father, Ruby sees Isaiah 19:24,25 as a profound promise of end-time Arab-Jewish brotherhood. "In that day Israel will be one of three with Egypt and Assyria—a blessing in the midst of the land, whom the Lord shall bless, saying 'Blessed is Egypt my people, and Assyria the work of my hands, and Israel my inheritance.' "
Ruby is an answer to prayer, enabling us to equip our Arab brothers and sisters in Yeshua along with their fellow Jewish disciples.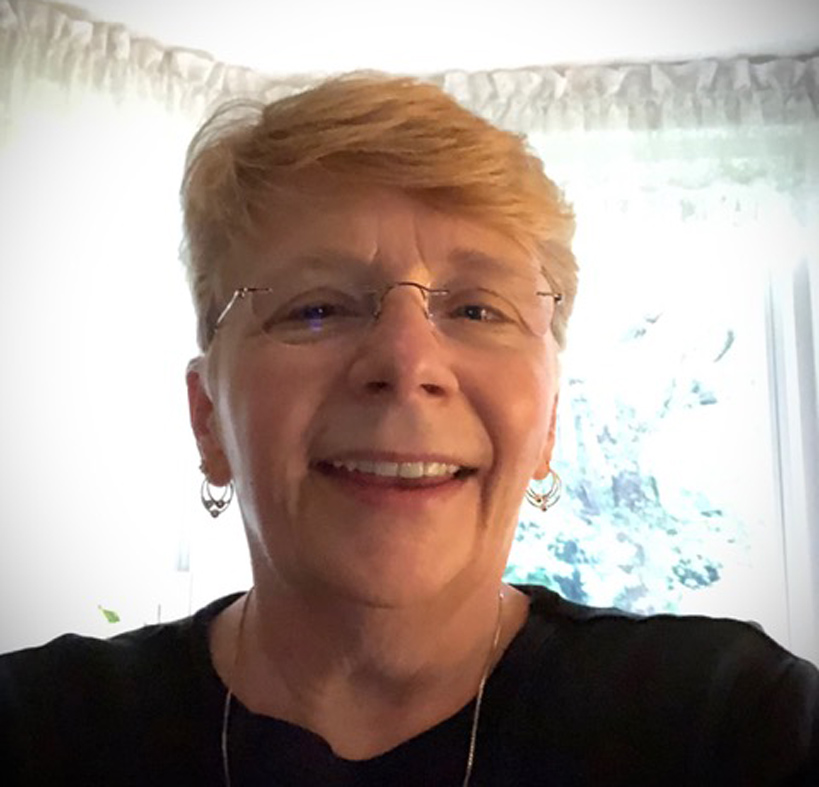 Debbie Buckner
Debbie Buckner currently serves as the Stateside Administrator for Fields of Wheat and is a senior consultant with North Gate Partners, a consulting team established to help organizations succeed by overseeing the development and implementation of strategy.
Debbie has degrees in Engineering & Machine Design and Emergency Management Planning & Administration. She has extensive experience in manufacturing, construction, business management and operations including managing her own business.
Subsequent to her years in the business world, Debbie served as, Operation Exodus USA and as Training Director for Crisis Response International. She also trained with the Emergency Volunteer Project (EVP) in Israel, is a graduate of Yad Vashem's Christian Leadership Seminar and served as a USA representative for the Christian Friends of Yad Vashem.
Unity — الوحدة — אחדות
Committed to maintaining a singleness of mind and purpose with shared values and mutual commitments.
– Psalm 133:1


Worship — العبادة — השתחווייה
Committed to living a lifestyle of fervent love for one another, respect for the sanctity of God's Word, and personal commitment to serving Yeshua the Messiah. – Psalm 132:7
Family — العائلة — משפחה
Committed to serving the children of Abraham — Jewish and Arab congregations joining together as the family of Yeshua.
– Psalm 22:27-28
Integrity — النزاهة — יושר
Committed to being honest, transparent, morally straight, and to maintaining strong biblical principles.
– Psalm 25:21
Loving Kindness — لطف المحبة — חסד
Committed to ongoing acts of kindness, compassion, and generosity motivated by love for Yeshua.
– Proverbs 20:28


Community — الحياة الجماعيةّ — קהילייה
Committed to building a group of individuals who share common beliefs, support one another, and live life together as part of the great household of God.
– Galatians 6:9-10
Our mission is to develop a national equipping center in the Galilee that will serve as a gathering place to disciple and train Yeshua's followers. Our heart is to serve the whole body of Messiah in Israel, in concert with our friends in the nations, by providing an inspiring place to meet, fellowship, learn and worship together.
This center will foster a rural community environment, where those who come will enter a process of personal and corporate transformation according to God's word and the work of His Spirit. The Fields of Wheat experience includes elements of dynamic study, daily worship, practical service, and team outreach within Israel and beyond. We are excited to host intensive discipleship sessions and youth camps in the first phase, followed by retreats and conferences for local congregations.
Our vision is to equip Yeshua's disciples, both Jewish and Arab, to be fruitful workers in the Lord's harvest field.