First off, we are so grateful for the vast participation in our last FOW zoom prayer call! Our engagement together in this spiritual battle through unified prayer is critical. Please join us for our next Zoom call for updates and intercession. Mark your calendar for Wednesday October 25th, at 6 pm Israel time. Here is the link: https://us02web.zoom.us/j/88022872356
Staring Death in the Face

This morning in the shower I couldn't help thinking about our soldiers, preparing to enter the den of our sworn enemy. These members of the IDF reserves (the majority of our troops), don't have showers with adjustable water, shampoo within easy reach, a generously proportioned bath towel. Some don't even have mattresses to sleep on.
But this is so superficial. These guys are undergoing intense, all-out emergency training, to stare death in the face and eradicate it.  The reservists have left their jobs, their families. We even met one precious young Israel couple who cut short their honeymoon so that the new husband could join his unit. Please pray for A., that he will resume newlywed life after this conflict!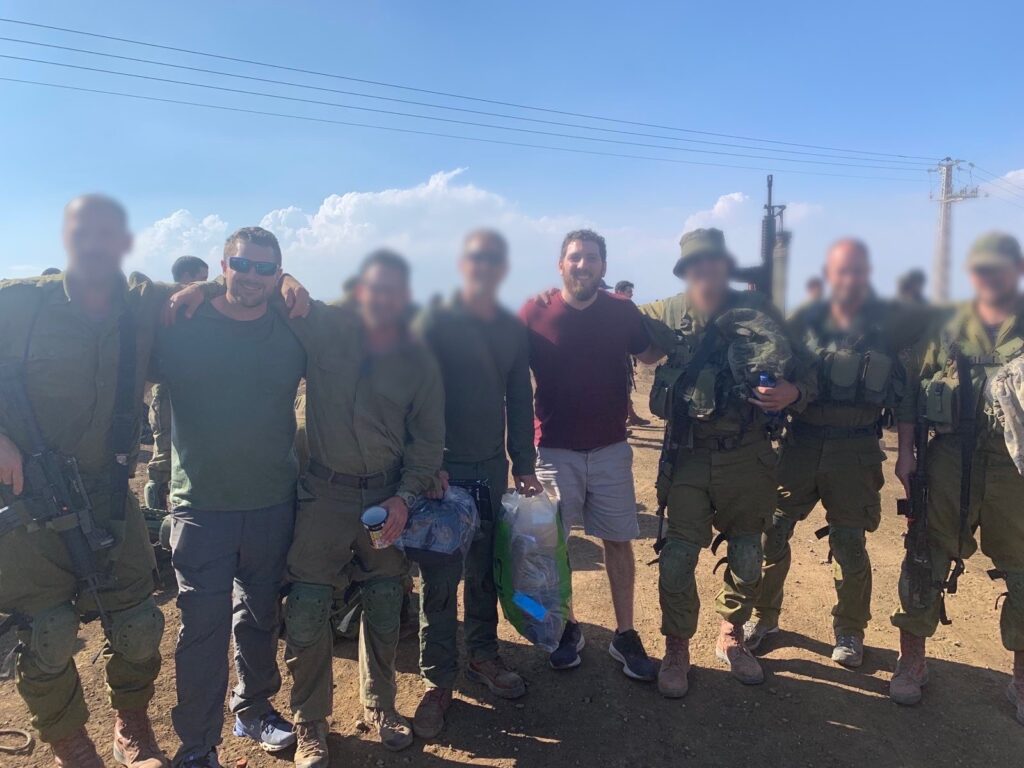 Every Family Touched—Israel Rallying as One
As the reports of Hamas's grisly acts of grotesque carnage emerge, more and more daily, the people of Israel are reeling in waves of grief and disbelief. But they are also rallying tirelessly to provide practical support for the troops. Ours is a citizen's army. Every family has someone—a husband, a son, a father, a son-in-law who has been called up or was already serving full time. A friend we've known since arriving in Israel 31 years ago has lost her daughter's husband, fallen in battle. What a tragedy! I can relate. My own daughter's husband is readying for combat. He is unspeakably dear to us. Pray for our S., that he will be protected from moment to moment, along with his companions. 
What Can You Do? 
My dear friends, the reports of equipment shortage are real. The value of the supplies you are providing is potentially lifesaving. Here's Joel, who's been crisscrossing the training camps to deliver equipment, to give a current update:
The following items are still critically needed. We've already purchased and distributed $40,000 worth of these supplies! Please consider funding one or multiples of each item:
Tactical Bag …….25 needed @$480.00 each = $12,000 
Sleeping bags….100 needed @$150 each = $15,000 
Leatherman …….300 needed @$100 each = $30,000 
Field Coffee Kit… 200 needed @$60 each = $12,000 
PERSONAL KIT: 
Portable Charger, Watch, Headlamp, Gorilla Tape, 1st Aid Kit… 450 needed @$200 each = $90,000 
TOTAL GOAL to Raise =   $149,000 (already received $100,000!! $49,000 TO GO!)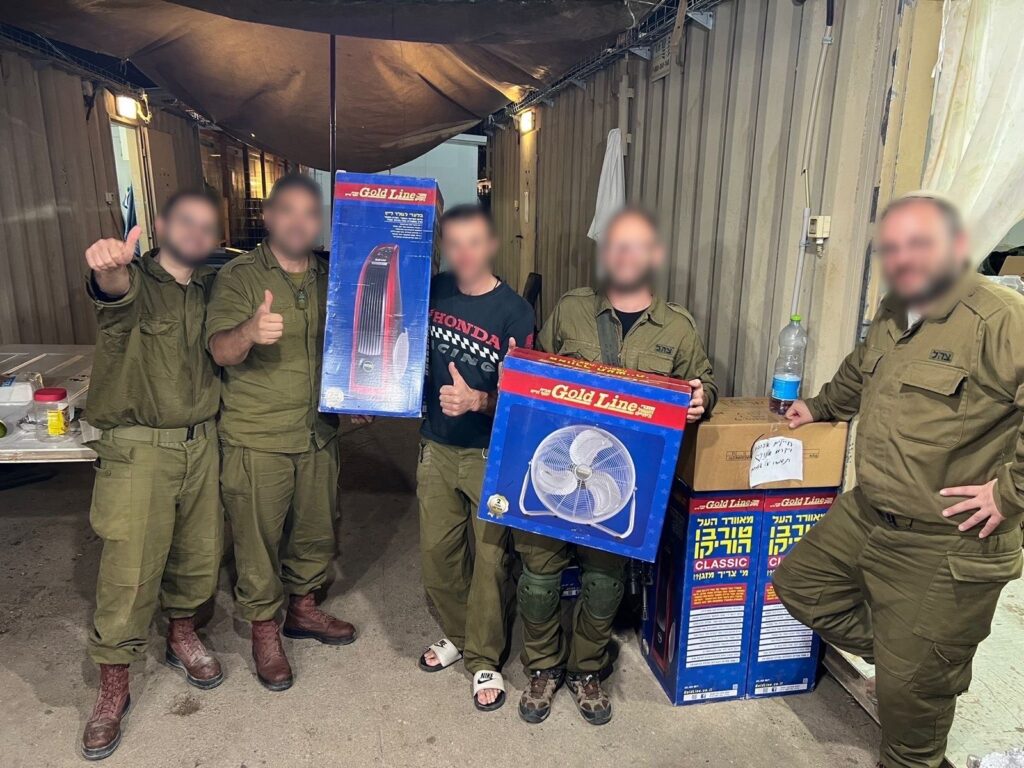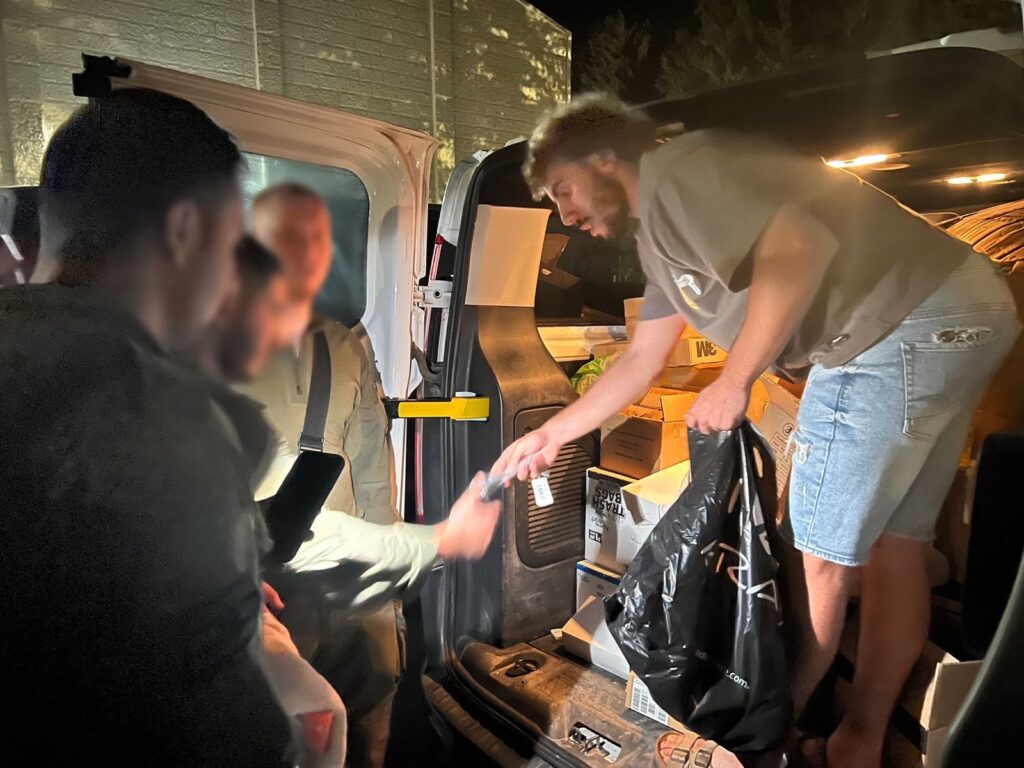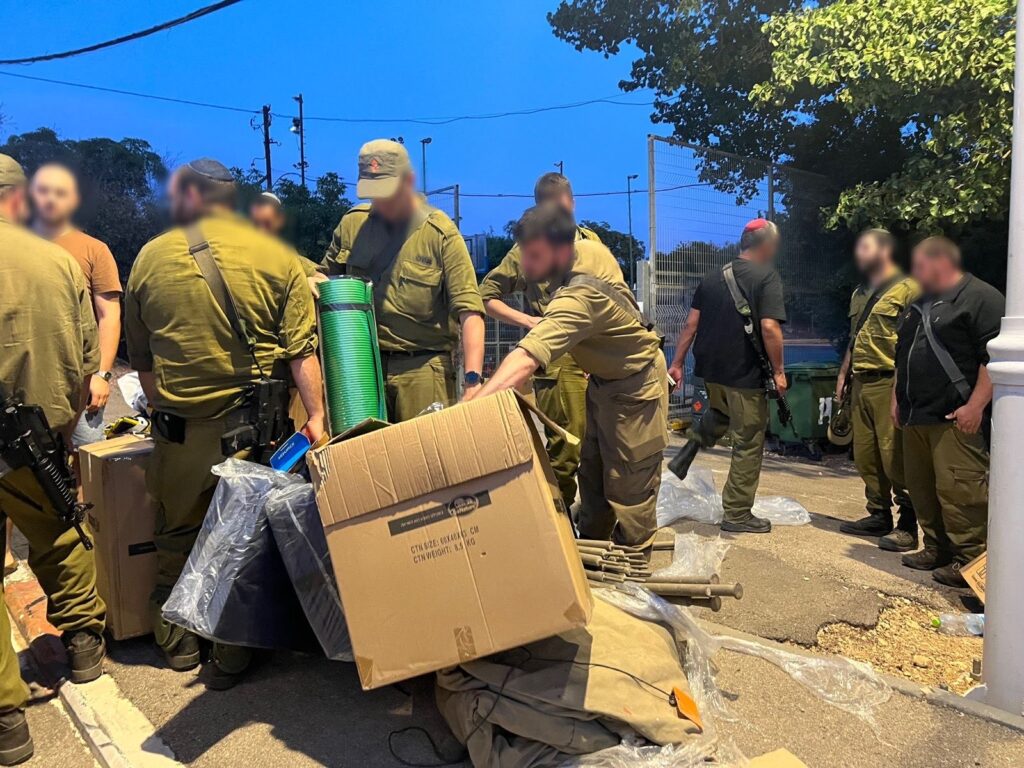 A LIFE GIVEN, LIVES SAVED
Before signing off, I must relate one heroic story out of many that are coming to light. Matan Avergil, was one of seven Golani Brigade soldiers who were surrounded by Hamas terrorists while defending Kibbutz Nir Am on October 7. Matan suddenly noticed a grenade thrown into their armed personnel carrier. He immediately jumped on it, fully absorbing the death intended for his entire squad. This knowing sacrifice stops me in my tracks. To think of such total selflessness is nothing less than biblical heroism. May his memory be a blessing!
Thank you for going through this tempest with us. It is a time for true friendship. Thank you for praying, for giving, for really caring. We need it; and we feel it.
Eitan Shishkoff
Founder
Please Help us Reach Our Goal of $144,00